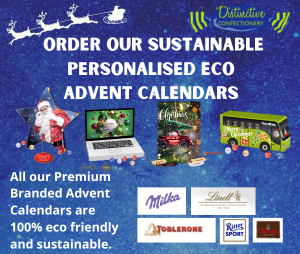 Promotional and Personalised Chocolate Bars / Tablets
We provide plenty of options for Promotional and Personalised chocolate that will surely make an impression at any event. Choose from chocolate bars, chunky chocolate bars and chocolate squares. Each different type comes in different weights and type of chocolate, milk, white and dark.
All our chocolate packaging can be personalised in a variety of colours and boxes all can be printed with your businesses brand that will defiantly make a statement.
We pride ourselves on providing the best quality promotional products for your events that will stand out and impress.
All the chocolate we provide is made of the highest quality ingredients and is perfect for promotional events.
Using bespoke chocolate can be a brilliant way to engage with new and existing customers, giving them something exciting and tasty to remember your brand by.