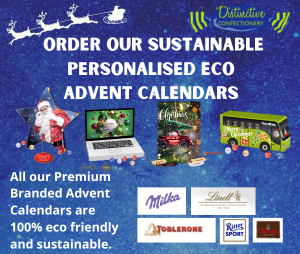 Personalised Energy Boosters
Personalised Energy Boosters are sure to raise spirits at your event, choose from a selection of our promotional Energy bars, shots, drinks and tablets.
Brilliant for sport and/or club events, our personalised energy products are sure to get everyone on their feet. Choose from mint or fruit flavoured energy tablets, multigrain energy bars or energy cans and shots with full colour printing. Take your pick from a choice of colours and wrapper types to reflect your businesses colours and give your personalised products that little something extra.
We only use the most premium of ingredients to ensure a great taste for our corporate energy boosters as well as amazing presentation, guaranteed to make an impression.
Browse Products
Why use Personalised Energy Boosters?
Energy boosters are a great promotional item to distribute between staff and customers, as well as handing out to passers-by at business events.
Our energy boosters come in all forms such as protein bars, power bars, personalised energy shots, energy drinks and more. Corporate cereal bars are a great healthy alternative to traditional snacks while in the work environment for when your staff are feeling hungry.
Personalised energy boosters act as a perfect promotional item that can be handed out to customers and clients. Not only will they be enjoying the product but your brand will be in the spotlight! Personalise all of our corporate energy boosters to include your brands logo, message, artwork and colours to really make your product pop!
If you're after the perfect pick-me-up that can reflect your business then look no further. We can customise our energy boosters to suit your needs, browse our selection of branded energy boosters.