We offer a large variety of personalised drinks including energy drinks, wine, cans of iced coffee and much more. All our promotional beverages can be customised to have your company colours and logo on the outer packaging.
We also supply personalised wine and champagnes of your choice to suit your budget with or without an accompaniment of chocolate boxes in personalised cartons or wooden containers. Our personalised drinks are ideal as a seasonal gift or as a 'thank you' to your most valued customers!
Promotional Drinks, Water, Tea & More!
Quench your thirst for stand out marketing with our range or promotional drinks, which include personalised water, tea sachets, energy drinks and more.
When you want to grab someone's attention at your next event, our personalised drinks are perfect for handing out, breaking the ice and even as a little gift to build relationships between you and your clients!
Personalised Tea, Coffee & other hot beverages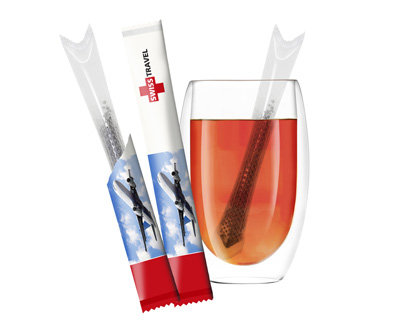 Fancy a cuppa? For your next business event or trade show, showcase your brand on personalised tea boxes, hot chocolate sachets, tea infusers and personalised cans of iced coffee latte.
Keep everyone refreshed or cosy with a hot drink throughout your event. Our personalised tea, coffee and hot chocolate sachets are small enough for clients to take a few home to keep your brand in their presence.
Promotional Tea Boxes
If you want something with a bit more luxury, we can also create personalised and promotional tea boxes and silver decorative tins with your selection of personalised tea sachets inside.
Print your brand logo and/or message on the exterior of your promotional tea box to really show off your business.
Personalised Juice Cans
When the weather heats up and you want to provide something refreshing to customers and clients, why not create personalised juice cans you can hand out during events and trade shows. Our selection of promotional juice cans come in a delicious mixed berries and orange flavours. The slim, stylish can design makes these easy to hold, carry and even take home.
Personalised Water Bottles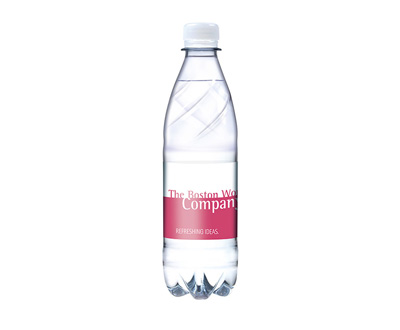 Our custom water bottles are perfect for handing out to passers-by, clients and customers at any type of event where you can hand out personalised water bottles to grab the attention of those interested in your brand.
Our 500ml and 330ml promotional water bottles can be digitally personalised with your logo and design to really make them stand out!
Branded Energy Drinks & Shots
Need a quick pick-me-up? Our personalised energy drinks and shots are perfect for standing out at your next event and with a full colour printed label; your brand can stand out against the crowd! Promotional energy boosters are great for travel and sporting events or even club events where you want to promote your business in style.