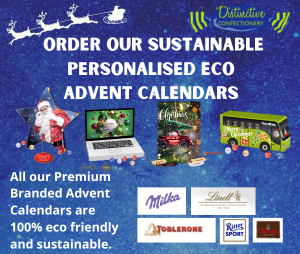 Promotional Toblerone Easter Chocolate
Find the perfect corporate gift with our range of branded Toblerone Easter chocolate that is simply irresistible. Great for handing out at trade shows or even a show stopping table centrepiece at corporate events.
This Easter give clients and customers promotional Toblerone Easter chocolate, whether you're after small bite size pieces or the whole bar, we have a variety of corporate Toblerone Easter chocolate to choose from. We even have more personalised chocolate egg options so you can personalise your chosen product with your brand logo and message.
Why choose Tolberlone Easter Chocolate?
The quality of Toblerone has always been synonymous with Easter and Christmas. Its delicious nougat, almond and honey filling and unique traingular shape has captured the taste-buds of many for over 100 years.
Created in Switzerland, Toberlone chocolate has travelled the world and has evolved over the years in which an array of sizes, mini bites and flavors have been added to its collection to stay front and centre for chocolate fans.
Toblerone Easter Chocolate
At Distinctive Confectionery we have a delicious range of Toblerone Easter chocolates which can be personalised to include your brand logo, message and artwork.
Our Toberlone Easter chocolate is the perfect treat to hand out at business events, trade shows or if you want to say Thank You to individual clients or employees. There's several size Toberlone Easter chocolates to choose from, so you're sure to find the right one for you.