Published: 30 January 2018
Trade shows are a very good way of getting your business and the brand out there to potential clients, as well as capturing data to use in other areas of your business, yet it doesn't come easily and requires a lot of work to do effectively. Failure to put the effort in will mean that you don't see much in the form of ROI, but careful planning, extensive research, hard work and some good products will ensure that you see the results that you are aiming for.
Prepare, Prepare, Prepare!
When attending a trade show, you should look to plan various things prior to your arrival. Firstly, spreading the word that you are going to be attending the show by posting on social media and advertising online would hopefully help to bring more people to visit you. At this point, it would also be a good idea to try to create a buzz or to get people talking about you and the products that you are going to have to show to them. Make some noise about who you are and what you do, and you should be well on your way to creating a real interest in your brand.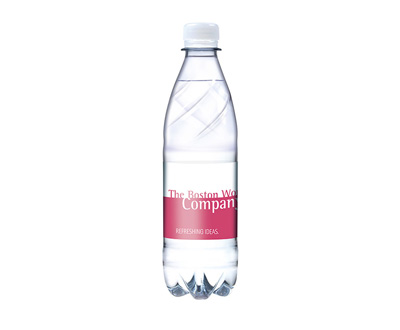 Another way of preparing for the show would be to determine where your stall is to be located, and who will be situated around you. Could you learn something from them? Could you collaborate with them? By researching the surroundings of your stall, you may just learn something that will help you during the trade show.
Preparing your staff for the trade show to ensure that they are as effective as possible is also something that you should do. Inform them of what to talk about, what they should and shouldn't do, and just generally get their opinions and ideas of what you should be doing at the trade show.
Trade Show Stalls
When looking at the stall that you are to use for the trade show, you should take a number of different things into consideration. Firstly, and most importantly, you are going to be just one of hundreds of businesses looking to promote products or services, and so it is essential that you stand out from the rest, and this could be done by having a unique stall design. The way in which you approach people is also a key aspect of this, as people are particularly put off by over aggressive sale peoples, yet aren't stimulated enough by those that are too passive. Finding a happy medium between the two is sure to achieve positive results, and a way to do this is to offer people something to try or something to take part in, which brings them into your stall and gives them that initial interest.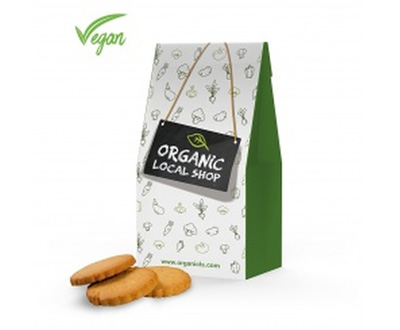 A trade show stall is also a good way to promote the good work you have done in recent times, showing testimonials and awards that you may have been given following the work that you have been doing. This shows just how good you are as a business and proves to potential customers that they will be delighted with any work that you do for them, as your previous customers have been.
Use Promotional Confectionery Products
As a growing trend in recent years, using promotional products for advertising at trade shows is an underrated, yet very effective method. Branding should always be a key focus of your trade show stall, but you can do so much more than having your company logo, the company colour scheme and some branded pens for people to take away with them.
Almost anything can be branded in this day and age; meaning that there are so many opportunities that you can take advantage of. Something that many businesses are now looking towards is branded confectionery and promotional chocolate, as what can be better than a tasty little treat for customers to enjoy? By giving people something sweet to taste that, of course, has your branding on it, you are creating a positive reinforcement in their mind that is likely to be triggered every time they think of you.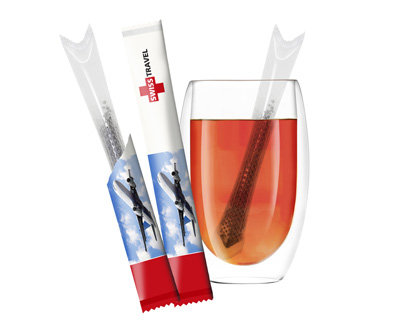 There are a number of different opportunities here, including both food and drink. Firstly, branded chocolates always go down well at trade show events, and the fact that these can then be taken away and potentially given to other people offers a fantastic networking opportunity that also tastes delicious.
As well as this, branded mint tins and biscuit tins are extremely popular, allowing you to have a big, shiny visual of your logo for people to remember. Alongside this, branded tea and coffee is perfect for the hot drink lovers amongst your audience, and they can often be something that they take home and see several times before using it, helping to keep your brand fixed within their mind.
Approachability
Making your stall approachable through offering confectionery to attendees and decorating your stall to be welcoming is something you should look to consider. This can help facilitate conversations and interactions, which can ultimately lead to more business opportunities.
Being approachable can help you build stronger relationships, improve communication, enhance your reputation, facilitate problem-solving, and reduce stress.
These benefits can lead to greater success and happiness in both your personal and professional life, especially if your business is looking to stand out amongst competitors at a trade show.
Differentiation
Offering different products and a different appearance can help your team stand out from the crowd and differentiate your business from competitors.
With the overall aim at a trade show being to attract as many customers as possible, being different to your competitors can certainly be appealing to your target audience, which can help attract more attention to your booth and increase the likelihood of making connections with potential customers or partners.
So, if you're looking to stand out in the crowd at trade shows, be different!
Giveaways
People who attend trade shows love to acquire freebies, so why not giveaway products from your business as a gift to your target audience. Giving away to your target audience will leave a long lasting impression that will ensure your customers remember your business. Giveaways can also be extremely effective marketing-tools, as they portray a positive brand perception by offering your products for free. They can also increase the traffic for your trade stand, as many attendees are often drawn towards free items, which ultimately is more likely to lead to a connection to your target audience.
A perfect example of something do give away at a trade show to help your business stand out would be our promotional confectionery, which you can personalise and add your business logo!
If you would like to find out more about our promotional product range, browse our selection of personalised confectionery or contact our team who are happy to answer any of your questions!