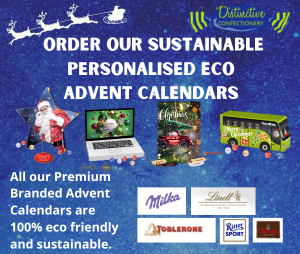 Promotional Biscuit Tins & Boxes
Our personalised biscuit boxes and tins are a fantastic edition to a business presentation or branding exhibition, get your businesses name and logo seen by customers and clients with our corporate biscuit gift boxes.
You can personalise your chosen branded biscuit box to showcase your business logo and/or message. Choose from a range of flavoured biscuits and popular biscuit brands everyone can enjoy.
Our personalised corporate biscuits boxes and tins are extra special as not only can you personalise the packaging with your business logo and custom artwork, but also the biscuit itself!
Why choose branded biscuits?
Create an unforgettable gift with our personalised biscuit tins and boxes, perfect for gifting to employees or to send to customers and clients.
Stand out from the crowd with our branded biscuit tins, choose from traditional wooden biscuit boxes, carton and biscuit drums as well as silver biscuit tins that can be kept and enjoyed even after your business event.
We also offer biodegradable personalised biscuit boxes which are 100% biodegradable and are made from recycled craft paper, suitable for all events and occasions. Now your clientele can enjoy a delicious treat and know that care and love for the planet has been considered for each product.
If you're after something special to showcase your brand, whether it's for a trade show or event, browse our selection of promotional biscuit gift boxes and tins to find the perfect promotional product!