Published: 7 September 2017
If you were asked to create a list of gifts you could take when meeting someone for the first time, it's very likely that chocolate is going to be one of the top options on it, quite possibly the top option. Chocolate is almost synonymous with gifts and it works just as well as a corporate gift as it does as a personal one. Here are three reasons why.
Many people already have enough "stuff"
Suppose we asked you to create a list of corporate gifts for people you were meeting for the first time. What would your suggestions be? Chances are they might include pens, mouse mats, coasters, stress toys, mugs and bags, which are all very useful items - in moderation. It is, however, very easy for people to accumulate (more than) enough of all of these - and their friends too.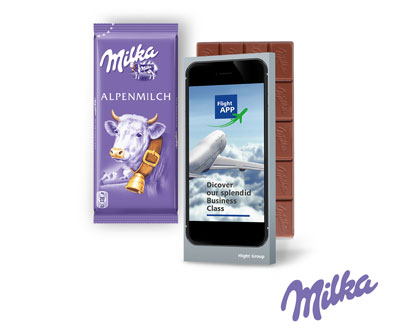 Food, by contrast, is designed to be consumed and chocolate is loved by pretty much everyone, plus if you come across someone who doesn't like it themselves, there's a very good chance they'll be happy to gift them to someone else. This means that people are far more likely to accept the gift in the first place and see it as a gift, rather than politely declining because they're already overloaded with such items.
Chocolate taps into all kinds of positive feelings
Gift boxes of chocolates are on sale all year round because people have special occasions (such as birthdays, anniversaries and thank you's all year round). They tend to become particularly evident at certain times of year, most obviously at Christmas. When people buy chocolate for themselves, they tend to buy it as a treat, something to be savoured, rather than just as a snack. In other words, chocolate is strongly associated with the best times in life and even relatively simple chocolate bars often have a hint of luxury about them.
The universal nature of chocolate means it can be offered as a promotional gift on just about any occasion from the most formal and serious to the most casual and light-hearted and at any time of year. It is also a gift which is acceptable across a variety of cultures, which can be very important in our modern, diverse society.
Well-crafted and well-presented chocolates are visually exquisite
Promotional chocolates offer all kinds of exciting possibilities when it comes to presenting your brand at its very best. First of all, there's the chocolate itself. Reputable promotional companies can create chocolates, which are almost miniature works of art. Alternatively, you can keep your chocolate simple and focus exclusively on the packaging. Even recyclable packaging can be an effective way to display your branding and message, reusable packaging takes this one step further.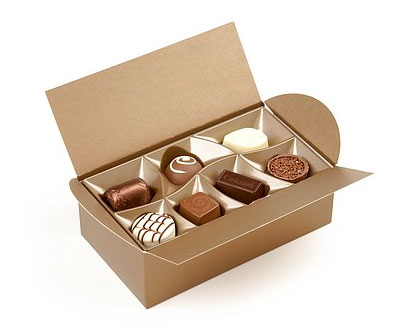 Attractive reusable boxes and tins will always find a use as storage containers, whether it's in the home of the person to whom the gift was given or in the home of someone they know. In this way, they act as constant and highly acceptable reminders of your company and your brand. Indeed sometimes promotional packaging can actually become a collector's item in and of itself.
If you would like to find out more about our promotional product range, browse our selection of personalised confectionery or contact our team who are happy to answer any of your questions!