Published: 1 June 2017
When it comes to using branded confectionery as part of your marketing plan, choosing the right products at the right time of year can have a lasting effect on how people remember your business.
This is very important as some confectionery products can be more hassle than they're worth – Chocolate for example, is perfect for holidays such as Christmas, Valentines and Halloween, but when the temperature starts rising, nobody wants melted chocolate that may get thrown away, leaving your brand unnoticed.
If you're planning on attending an event, conference or simply want to send a sweet treat to your customers and clients in the summer, here are some alternative, yet effective confectionery options that can give your brand increased exposure and keep you in the minds of your customers.
Biscuits
Biscuits can be enjoyed any time of the day and have an array of options to choose from, go for biscuits such as shortbreads, oatmeal and even cookies; these don't have to be messy and will definitely be delicious.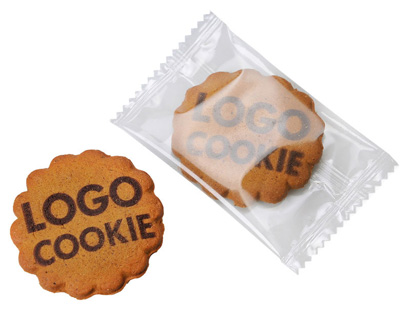 Think of biscuits as a delicious, blank canvas. What's more, they're a blank canvas which can be created in all kinds of shapes. While the traditional round biscuit is always popular, you can easily adapt the shape to suit your needs, for example creating houses, lucky clovers or cars. Then you just "paint" or write on your canvas, to convey your message.
Plus you have the option of all kinds of wrappings, from the "use once and recycle" variety to containers which are designed to be used by themselves once their original contents have been consumed. This, again, creates more options for adding value and promoting your brand since a well-made reusable biscuit container is pretty much guaranteed to find a second life as a storage item.
Tea
The UK is famous for its love of tea and with good reason. In spite of the rise of coffee shops (which also sell tea), in the UK, we still drink over twice as much tea as coffee. What's more, we drink it all year round. It warms us in cold weather and cools us in hot weather. In short, whatever the time of year or situation, it's pretty much impossible to go wrong with the offer of a cup of tea or a promotional tea bag with which to make it.
Promotional teabags are therefore perfect for business meetings or large conferences, when people go to make a drink it's your brand they're going to see! Using the whole teabag as a marketing opportunity ensures clients get to see your brand, whether it's on the sachet, box or teabag label there's many ways to used personalised drinks to your advantage.
Cold Drinks
When the weather really heats up, we all appreciate a refreshing drink; use the weather to your advantage by investing in branded bottles of water, juices and iced coffee.
These are a brilliant marketing tool as it's a product people will keep hold of, for most of the day. These products can be re-used throughout the day, giving your brand maximum exposure.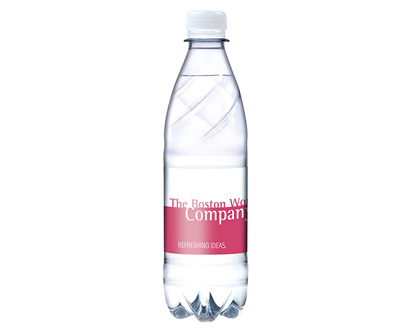 If you're after something to target an adult audience, given the right location and event, personalised bottles or cans of wine labelled with your company logo will go down a treat! People tend to take these kinds of gifts home with them and put them away for another day, so when clients or customers come back to your bottle of wine, your logo is on full display, reminding them of your business and the positive feeling of receiving a gift from you.
Ice-Cream
As soon as the sun arrives, we instantly fancy some ice-cream, it's a treat both adults and children enjoy and it doesn't matter if it melts in the heat. With this in mind, why not consider personalised ice-cream tubs, with plenty of personalisation available your entire logo can be wrapped around the tub and matched with coloured lids and spoons.
These would be the perfect confectionery gift to give to passing customers or clients, as they continue to walk around the venue with your logo on display, this subtle yet sweet way of advertising let's people recognize your brand and can look out for it as they explore the event.
Sweets
Sweets are fun regardless of your age; they can appeal to everyone and are a much better (and less messy) alternative than chocolate. Sweets can also be created in different shapes and colours giving you plenty of choice when it comes to personalising your confectionery.
Personalising a flute or bag of 'Pick n Mix' is a great way to include lots of little treats and still promote your brand on the packaging. These can also be big enough for larger images and messages, so as your customers or clients enjoy their sweets, they can read and visually engage with your branded packaging.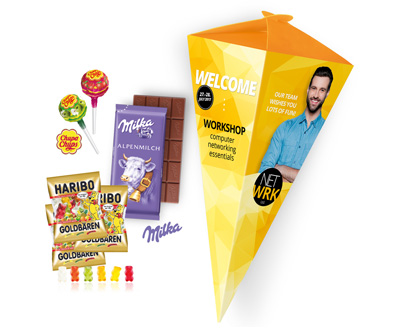 There's a huge amount of choice when it comes to personalised confectionery, by mixing up your strategy and giving people something different, instantly your brand becomes memorable. Using the sunny weather to your advantage and giving people what they want is a great way of engaging with potential customers and clients and also fulfilling their needs.
If you would like to find out more about our promotional product range, browse our selection of personalised confectionery or contact our team who are happy to answer any of your questions!