Published: 30 November 2017
Corporate gift giving is a serious business at any time, but with Christmas fast approaching it is important you get your choices right.
What is corporate gifting?
Typically, corporate gifts are sent to major clients in order to affirm and strengthen the relationship with them, to curry favour and to enhance a personal connection with them.
Corporate gifts are also often sent to recognise a valued employee, particularly if they have gone beyond the call of duty. Prospective clients might also expect to receive a gift at pertinent times of the year in order to help to win their business.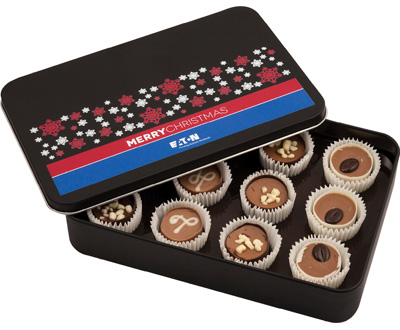 Whoever the promotional gift might be for, the main reasons for giving it are to reward or to encourage, leaving the recipient with a good feeling about the business they are dealing with, and corporate gifts can be a vital part of a business marketing strategy.
Why is corporate gifting at Christmas important?
Whilst it is tricky to track the return on investment generated by gift giving, there is research to show it can still have a positive effect on the recipient, and is more likely to drive them towards your business. Concrete figures on the success of this are hard to pin down, but it is fair to say that building or strengthening a relationship with a client won't do your business any harm.
The difference between a gift and an incentive is that gifts are given spontaneously and are not driven by goals or achievements. Whilst both serve to motivate the recipient in some way, gift giving should be subtle and part of long term process to avoid the recipient feeling like they are being bribed or manipulated.
Overall, corporate gift giving is important to help increase loyalty amongst a business's clients and their employees. Corporate gifting helps to keep your staff morale high through acknowledging their skills within the workplace and their importance to the business. These small signs of appreciation have a huge impact on employees and influence them to remain within the business.
How to give corporate gifts
Some companies have policies on receiving corporate gifts so it is important that you check the recipient is permitted to accept something from you. It may be that there are restrictions on the value or type of gift you can send, so always ensure that you adhere to these rules.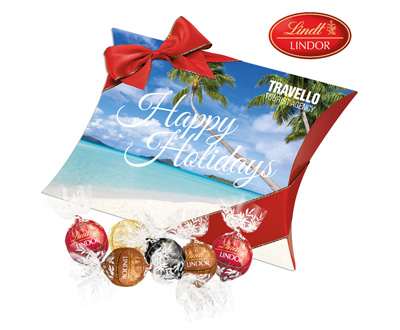 The timing of the gift is also important. Sending something that could be seen to sway opinion during a bidding process could land you in hot water, as could anything too lavish. Regaling your clients with too many gifts may also raise eyebrows, so stick to Christmas and special occasions. Choosing the correct type of gift is important too, as you do not want to embarrass or offend your recipient. For a new or distant relationship, don't let the gift become too personal.
Make sure when the gift arrives, it looks like it is something special. A little care in the wrapping or boxing can go a long way, as can a handwritten card. Depending on the gift, personalising it with your company name or logo may be an option but be careful not to make it appear tacky.
What corporate gifts to give
As your relationship with the recipient is likely to be far more distant than the one you have with friends or family, it can be difficult to choose something personal, especially if you are sending gifts for a number of people.
Food items such as chocolates and confectionary are one of the safest and most popular choices. They tie in well to most occasions and there is very little chance of causing any cultural offence. They can also be elegant and luxurious without being overly lavish. They can allow you to be creative and raise a smile for the recipient, knowing they will be enjoyed and appreciated.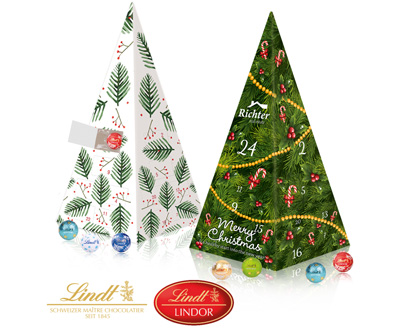 When choosing where to buy from it is good to shop around for an appropriate corporate gift. Look for a supplier that can work to the quantities you require whilst still maintaining your high standards. Consider how you want them to be packaged and shipped to ensure you are choosing a retailer that can help to reinforce the good impression you are looking to make.
Corporate gifts can be a valuable tool for winning clients, maintaining relationships and rewarding staff, but you should always ensure it is done ethically. Choose your gifts well and time them correctly and you should be able to foster a number of good working relationships for your business.
Get started today!
If you would like to find out more about our promotional product range, browse our selection of personalised confectionery or contact our team who are happy to answer any of your questions!