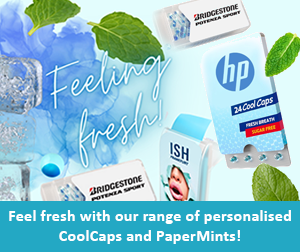 PaperMints and CoolCaps
PaperMints and CoolCaps are the fresh and revolutionary way to promote your name.
Each PaperMint or CoolCap melts on your tongue and freshens your breath in a unique and longlasting way.
The CoolCaps firstly melt on your tongue and instantly freshens your breath, then swallow the inner ball and have longlasting fresh breath from within.
A great product for conferences and events to promote yourself in the coolest way.
Browse Products